Text editor learning curves
I was lounging around with a geek friend of mines, talking about linux, internet and other computer related stuffs when he showed me
this
image. I tried to pinpoint the origin, but I'm still not sure: probably it comes from Calver's
site
. Anyway it amused me a lot so I decided to make an improved version (click on the image to see it
bigger
).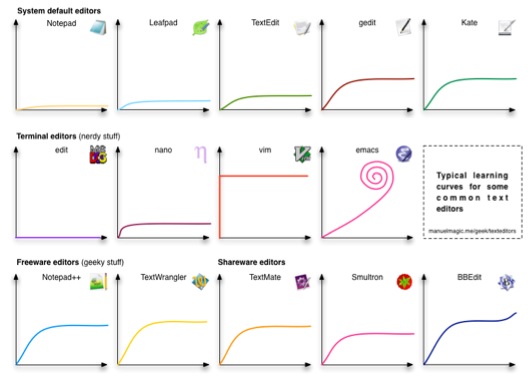 You can download
PDF
version for printing (A4 size).
Please note this image is quite old, the
beautiful
Sublime Text
is missing! If I'll ever find the original
OmniGraffle
file lost on one of my external hard disks I'll update the image (yeah, well, just don't old your breath).
blog comments powered by

Disqus